The Permaculture Kitchen by Carl Legge
July 31st, 2014 | Posted by in
Books
|
Daily life...
A very interesting fact here is that while drafting this column, the dictionary for spell check couldn't find the word permaculture. Back home, my brother is converting his vineyard into a permaculture one, which takes years to accomplish in order to bring back the life to the soil beneath the plants, drenched by too many years of chemical treatment forced by careless governments and other useless Monsanto corporation… We also cultivate a very bright and active permaculture garden located in the Swiss Alps above 1800 meters of altitude, giving us among others, the best oregano I have ever tasted. And today this happened:
Carl Legge, true permaculture legend from the Llyn Peninsula in North Wales, published his book The Permaculture Kitchen earlier this year and I had the chance to read it and experiment recipes from the book.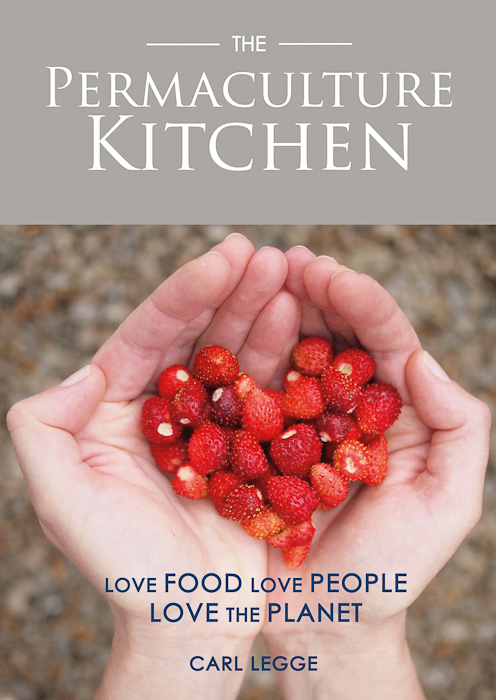 Let's call Carl's book very well rounded. Starting from the explanation behind a better gardening going from the basic of cooking to excellent every day dishes. Carl isn't a professional cook by trade (although he could be one any day) and that makes his writing accessible to everyone, unlike books written by chefs (hello there!) where you read the ingredients list, the tools needed and the techniques where you stare at the book pretty much like the first time you stared at your ice cream scoop falling off the cone…
After (and before) my travels to India, curries are one of my favorite food, especially with complex flavors and exciting ingredients. I tried Carl's vegetable curry and absolutely loved it, especially the homemade paste – then I actually used organic vegetables from our garden in Switzerland (where I am writing this from!) and it was an absolute delight – all I did was to adjust the spiciness to please everyone and guess what? It was a meatless day that surprised everyone! I also followed Carl's suggestion to use some basil instead of the coriander as finding it in Switzerland isn't the easiest thing.
Reviewing and writing about books isn't my every day thing, but as Carl and I share the same love of Earth, it is an absolute pleasure to discover his work and share it with others. I would recommend this book to anyone willing to love our Planet a bit more than your everyday average… when is the last time you looked at your Planet wonders and said WOW? 
Visit Carl's website here and get the book here!
Readers who viewed this post also viewed:
You can follow any responses to this entry through the RSS 2.0 You can leave a response, or trackback.